Home renovations have the potential to add tremendous value to your property. But, where should you start? What types of home renovations are likely to bring the greatest return on investment? This article will explore the best options for adding value to your home through renovation.
Understanding the Value of Home Renovations
Renovating a home can be an exciting prospect for many homeowners. It presents the opportunity to upgrade and remodel, giving your home a fresh look and feel. Whether it's a bathroom renovation, kitchen remodels or other home improvements, understanding the value of renovations is essential for any homeowner.
The most obvious benefit of renovating one's residence is incraesing its overall value. Bathroom renovations in particular are known to significantly increase the selling price of homes while sprucing up the aesthetics. Homeowners should also consider energy efficiency when deciding to make renovations, as certain upgrades such as solar panels can save them money by reducing their energy costs in the long run.
Furthermore, kitchen remodels often remain one of the best investments homeowners can make into thier property if they're looking to add more space and modernize their living area.

Full Kitchen Renovation
Renovating a kitchen can be an excellent way to add tremendous value to a home. A full kitchen renovation is one of the most expensive, and potentially rewarding, renovations that homeowners can undertake. With careful planning and budgeting, this type of renovation can result in a stunning kitchen that adds both aesthetic appeal and substantial value to any home.
For starters, larger projects such as full kitchen remodel often include upgrades to all major components including cabinets, countertops, flooring, lighting fixtures, and appliances. Upgrading these items with modern styles helps create an up-to-date look and feel for the space which will increase the home's perceived value by potential buyers when it comes time to sell. Additionally, replacing outdated fixtures with energy-efficient models will help reduce utility bills over time while also further increasing the home's overall value at resale.
Full Bathroom Renovation
Renovating a home is one of the best ways to increase its value, but it's important to choose projects that will return your investment. One renovation project that often adds significant value to a home is a full bathroom renovation. This type of remodel can make any bathroom look brand new and provide additional features for convenience and luxury.
When planning a full bathroom renovation, there are several aspects to consider in order to maximize the return on investment. The first step is to assess the existiing layout and replace outdated fixtures with modern models; this includes showerheads, toilets, faucets, cabinets, lighting fixtures, and tiling. New accessories such as heated towel rails or an extra-large mirror can also add luxury touches without spending too much money.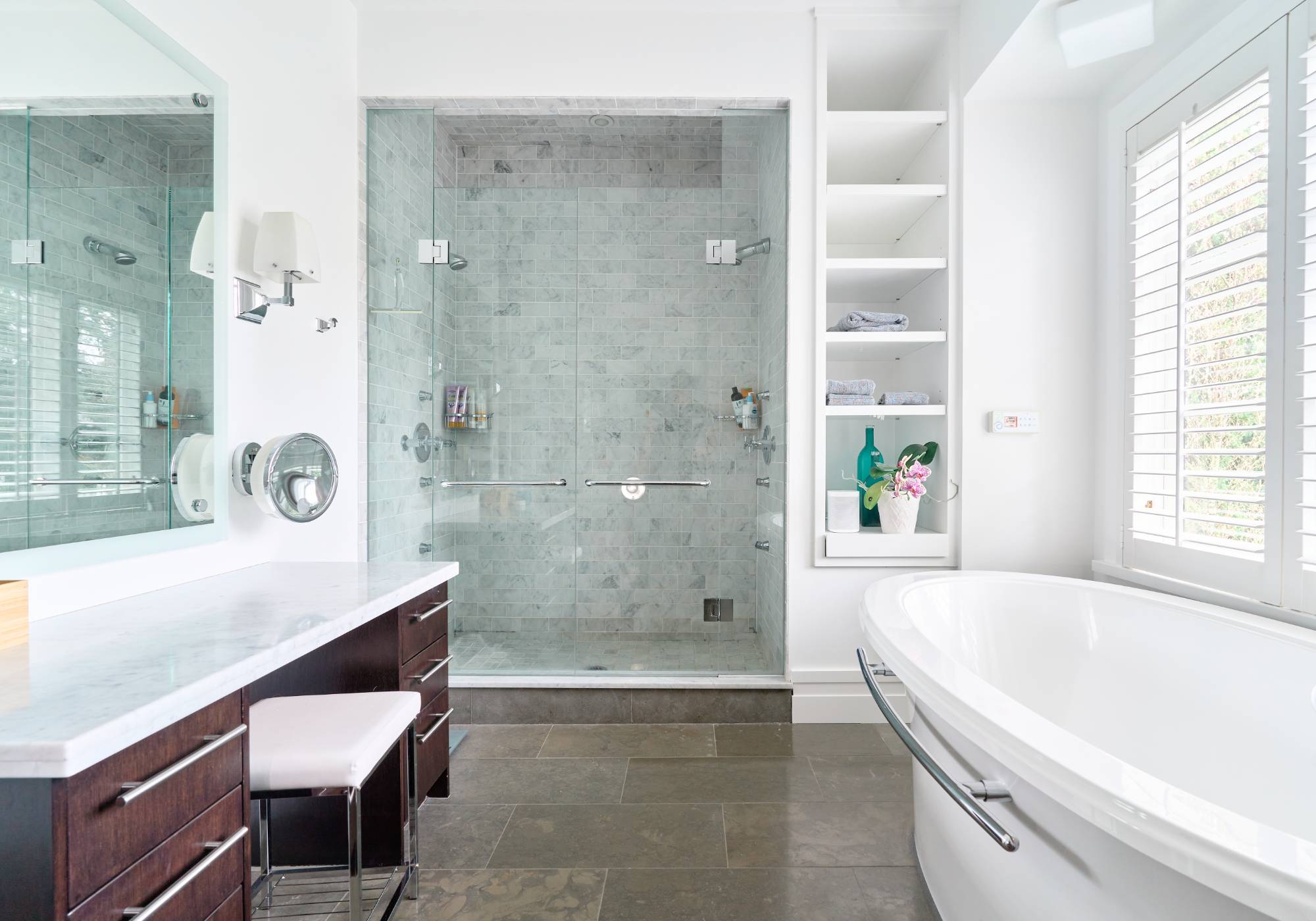 Upgrade Insulation
Renovating a home can be one of the most rewarding experiences for homeowners wanting to add value and improve the aesthetic appeal of their space. One renovation that often is overlooked yet adds tremendous value to a home is upgrading insulation. By making sure your home is adequately insulated, you can save on energy costs while also increasing overall comfort throughout the house.
Insulation upgrades should be done before any other type of major renovations such as bathroom or kitchen remodeling because it allows other projects to be completed more efficiently. Furthermore, upgraded insulation acts as a protective barrier against water damage and improves air quality in the house. It also helps reduce outside noise levels so that homeowners can enjoy peace and quiet in their homes without worrying about external distractions.
Converting an Attic into a Living Area
In terms of return on investment, an attic conversion packs more power than popular remodeling projects such as bathroom or kitchen renovation. An attic conversion not only adds significant square footage but often requires additional changes like updating windows, insulation, plumbing, and electrical work – all which add monetary value when done correctly.
Refinish Hardwood Floors
Refinishing hardwood floors is relatively simple and can be done over a weekend with minimal effort. When refinishing hardwood floors, it's important to take into consideration the type of wood and finish used in order to ensure that the job lasts for years and looks great. This may require hiring an experienced contractor who will be able to provide advice on how best to approach the project. Sanding down existing floors and staining them with new colors can not only improve their look but also make them easier to maintain in the long run while adding value at resale time.
Wood Flooring
When it comes to home renovations, wood flooring is one of the most popular and cost-effective options. It adds immediate warmth and charm to any room, from the entryway to the living spaces and bedrooms. Wood flooring can also increase a home's value significantly; depending on the type of flooring you choose, it could add up to 10% more value than other types of materials.
Adding wood flooring is a relatively easy remodel that can be done in an afternoon and doesn't require nearly as much disruption as a bathroom or kitchen renovation might. As long as you select high-quality materials that are properly installed by professionals, wood floors can last up to two decades with minimal maintenance. There are many different types of wood floors available today too; from dark hardwood stains to natural wooden planks in light shades, there is something suitable for every style preference.

Converting a Basement into a Living Area
Basements are often overlooked as potential living spaces due to their lack of natural light, cramped quarters, and cold temperatures. But with some careful planning and design work it's not hard to bring them up-to-date and create additional living space in any home. Here are some tips for making the most out of your basement conversion: consider adding windows or skylights; use creative lighting solutions; and invest in quality insulation materials for walls and floors.
Organized closet renovations
Organized closet renovations allow homeowners to make use of existing storage space more efficiently while also creating additional storage solutions if necessary. Such projects include installing shelving systems, drawers and cubbies as well as organizing clothing racks or other hanging items by season or type. Such projects can help maximize spaciousness and organization within closets that might otherwise seem small or cluttered.
Revamp Your Home's Value with Lower Coast Building Group's Top 8 Home Renovations
If you're looking to increase the value of your home, undertaking a renovation project can be a smart investment. From kitchen and bathroom renovations to energy-efficient upgrades and curb appeal improvements, there are several home renovation options that can add value to your property. At Lower Coast Building Group, we specialize in delivering high-quality home renovation services that are tailored to your unique needs and budget. Our team of experienced professionals can guide you through the renovation process from start to finish, ensuring that your project is completed on time, on budget, and to your satisfaction. With a focus on attention to detail and personalized service, we are committed to helping you achieve the home of your dreams while increasing the value of your property. Contact us today to learn more about how we can help you with your next home renovation project!