Spring is the perfect time to refresh your home and give it a new lease on life. With warmer temperatures and brighter days, it's the ideal season to tackle those long-awaited home renovations. Whether you're planning a full home renovation or just want to make a few small changes, here are some of the best spring home makeovers for 2023.
Add Some Greenery
One of the easiest and most affordable ways to give your home a fresh look for spring is to add some greenery. Bringing plants into your living space not only adds a pop of color, but it also improves air quality and boosts your mood. Studies have shown that plants can help reduce stress and improve overall well-being. Plus, they're a great way to connect with nature, even when you're stuck inside.
There are many different types of plants that are perfect for adding to your home decor. Some popular options include succulents, ferns, and snake plants. You can place them on windowsills, and bookshelves, or even hang them from the ceiling to create a living wall. If you're not confident in your green thumb, start with low-maintenance plants like aloe vera or pothos.

Update Your Kitchen
The kitchen is the heart of the home, and a kitchen makeover can breathe new life into your entire living space. If your appliances are outdated, consider replacing them with energy-efficient models. Not only will you save money on your energy bills, but you'll also give your kitchen a modern and sleek look. Refinishing your cabinets and installing new countertops can also give your kitchen a fresh and updated feel.
There are many different kitchen renovation ideas to choose from, depending on your budget and personal style. If you have a smaller budget, consider simply replacing your cabinet hardware for a quick and easy update. If you have more to spend, you could consider replacing your entire kitchen or even knocking down walls to create an open-concept living space.
Paint Your Walls
A fresh coat of paint can do wonders for any room in your home. Choosing a bright, cheerful color for the spring season can transform the space and create a more inviting atmosphere. Some popular spring colors include pastel pinks, soft blues, and warm yellows. If you're feeling bold, you could even consider a statement wall in a bold, bright color.
When choosing a paint color, it's important to consider the overall style of your home and how the color will complement your existing decor. For a more cohesive look, consider painting adjacent rooms in complementary colors. Don't forget to test your chosen color in different lighting conditions to ensure that you're happy with the final result.
Install New Lighting
Swapping out your light fixtures is an easy and affordable way to transform the ambiance of your home. Adding pendant lights or a statement chandelier can instantly brighten up your living space and create a more modern and stylish look. Lighting can also help set the mood in different rooms, such as dimmer lighting in the bedroom or bright task light in the kitchen.
When choosing new light fixtures, consider the size and style of your room. A large chandelier may be overwhelming in a small room, while a small pendant light may look out of place in a larger space. Don't forget to also consider the type of light bulbs you use, as they can affect the overall feel and ambiance of a room.

Upgrade Your Bathroom
A bathroom renovation can make your home feel like a spa. Upgrading your showerhead, replacing your vanity, and adding some luxurious touches like heated floors or a soaking tub can create a more relaxing and enjoyable experience. With so many different bathroom renovation ideas to choose from, it's important to consider your budget and personal style when planning your makeover.
Some popular bathroom renovation trends for 2023 include natural materials like wood and stone, as well as minimalist and modern designs. Consider adding a rainfall showerhead, a freestanding tub, or even a bidet for added luxury. Don't forget to also consider storage solutions, as a clutter-free bathroom can make all the difference in creating a relaxing and spa-like atmosphere.
Refresh Your Outdoor Space
Spring is the perfect time to enjoy your outdoor space and create a welcoming atmosphere for entertaining. Adding comfortable seating, installing a fire pit or outdoor kitchen, and creating a cozy ambiance can transform your outdoor space into an extension of your home. Consider adding a pergola or retractable awning to provide shade and shelter from the elements.
When designing your outdoor space, it's important to consider the overall style of your home and how you want to use the space. If you love to entertain, consider adding a large dining table and seating area. If you prefer to relax and unwind, consider a comfortable outdoor lounge area with plenty of cushions and blankets.
Replace Your Flooring
If your floors are worn or outdated, replacing them can completely transform the look and feel of your home. Hardwood flooring is a popular choice for its durability and timeless appeal. However, if you're looking for a more modern look, consider installing tile or even concrete floors.
When choosing your flooring, it's important to consider the overall style of your home and how the flooring will complement your existing decor. If you have pets or children, consider choosing flooring that is easy to clean and maintain. Don't forget to also consider the durability and longevity of your chosen flooring material.
Declutter and Organize
Spring cleaning is a must for any home makeover. Decluttering and organizing your belongings can create a more efficient and clutter-free space, allowing you to fully enjoy your home. Start by going through each room and getting rid of any items you no longer need or use. Then, consider investing in storage solutions like baskets, bins, or shelving to help keep your belongings organized.
When organizing your home, it's important to consider your daily habits and routines. Create designated spaces for frequently used items like keys, wallets, and phones. Use labels or color-coded systems to help keep everything in its place. And don't forget to regularly reassess your belongings to ensure that you're only keeping what you truly need and love.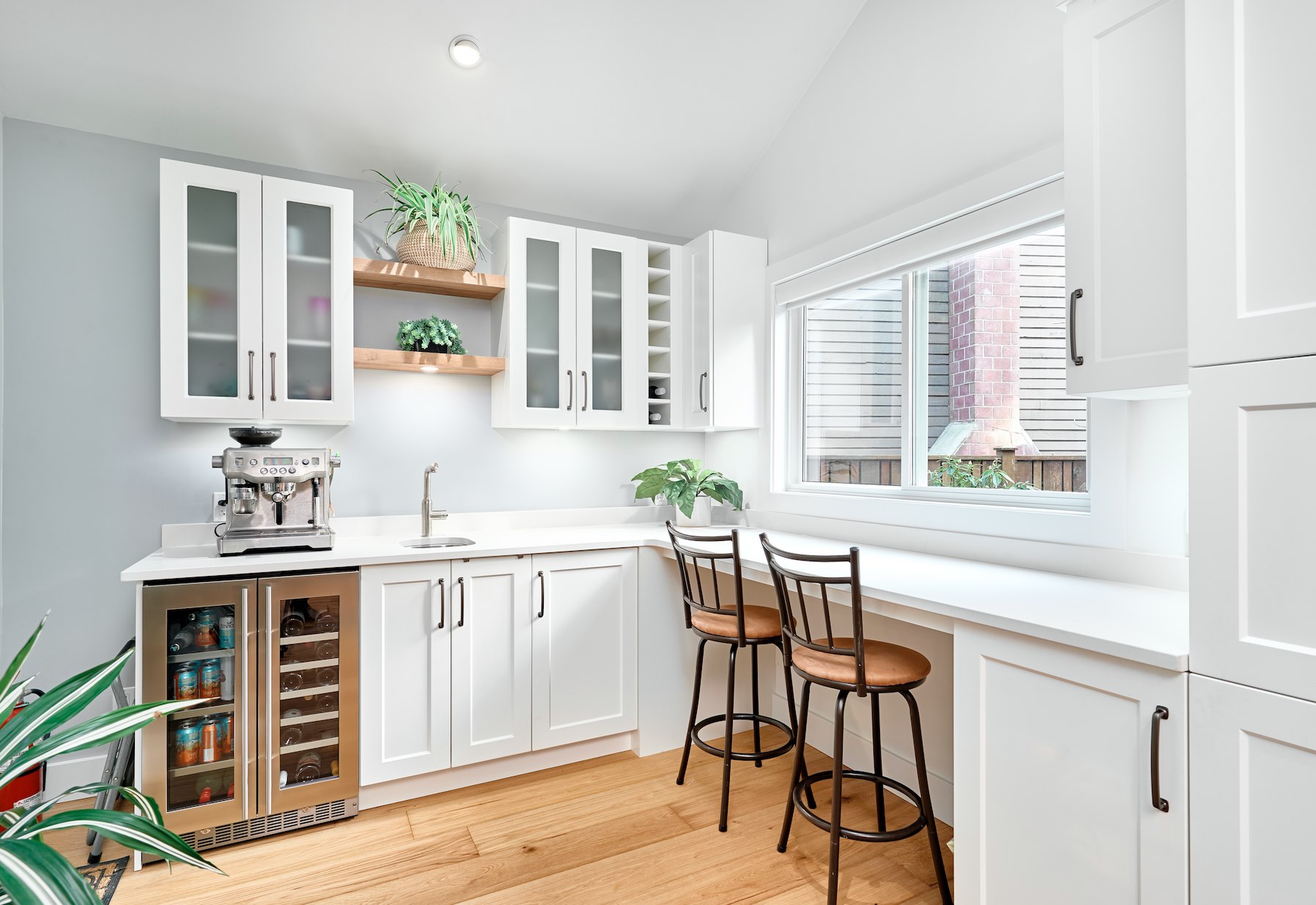 Transform Your Home this Spring with Lower Coast Building Group: Your Trusted Partner for Quality Home Renovations in 2023
If you're looking to transform your home this spring with quality home renovations, look no further than Lower Coast Building Group. Our team of experienced professionals is dedicated to providing top-notch services for all your renovation needs, whether it's a bathroom renovation, kitchen renovation, or a full home remodel. We offer a wide range of services to suit your specific needs and preferences, using only the highest quality materials and techniques to ensure your satisfaction. Trust us to bring your vision to life and create a space that you'll love for years to come. Contact us today to schedule a consultation and get started on your home renovation project.