In the realm of home remodeling, finding the right contractor can be the difference between a dream transformation and a costly nightmare. Your remodeling project is a substantial investment, both financially and emotionally. To ensure its success, you need to know how to find a quality contractor who understands your vision and can deliver on it. In this comprehensive guide, we'll walk you through the steps, from defining your project goals to avoiding common contractor scams.

Understanding the Importance of Hiring a Quality Contractor
Your home is your haven, and a remodeling project is a significant undertaking. Choosing a quality contractor is paramount to ensure your project's success. A reputable contractor not only brings expertise but also peace of mind. We'll navigate challenges, maintain your budget, and uphold the highest standards of craftsmanship.
Defining Your Remodeling Project Goals
Before you start searching for a contractor, you must clearly define your remodeling goals. What exactly do you want to achieve with your project? Are you looking for a kitchen makeover, a bathroom overhaul, or a complete home renovation? Understanding your project's scope and objectives is the first step in finding a contractor with the right expertise.
Creating a Detailed Project Budget
Budgeting is crucial for any remodeling project. Define your financial boundaries early on to ensure that you and your contractor are on the same page. A transparent budget helps you filter out contractors who cannot work within your financial constraints.
Checking Contractor Credentials and Licenses
One of the first steps in finding a quality contractor is verifying their credentials. Ensure that the contractor holds the necessary licenses and certifications. This step ensures that they are legally qualified to perform the work and adhere to industry standards.
Reading Reviews and Gathering Recommendations
Word of mouth is a powerful tool in finding a reliable contractor. Ask friends, family, and colleagues for recommendations. Additionally, check online reviews and testimonials to get a sense of a contractor's reputation. Pay attention to both positive and negative feedback.
Requesting and Comparing Multiple Quotes
Don't settle for the first contractor you come across. Request quotes from multiple contractors and carefully compare them. A detailed quote should include labor costs, materials, project timelines, and any potential additional expenses.
Assessing the Contractor's Portfolio
A contractor's portfolio is a visual representation of their work. Look at before-and-after photos of past projects to gauge the quality of their craftsmanship. This step gives you a clear idea of their capabilities and style.

Inquiring About Insurance and Warranties
Ensure that your contractor carries insurance to protect against accidents or damage during the project. Additionally, inquire about warranties on the work performed. A reputable contractor should offer warranties as a sign of their confidence in their work.
Discussing the Project Timeline and Milestones
Time is money in the remodeling world. Discuss the project timeline and set clear milestones with your chosen contractor. A well-structured timeline helps you track progress and ensures that the project stays on course.
Getting Everything in Writing: Contracts and Agreements
Never proceed without a written contract. A detailed contract should outline project specifics, payment terms, timelines, and expectations. Both you and the contractor should sign it to avoid any disputes later on.
Understanding Payment Terms and Schedules
When determining payment terms and schedules, it's essential to consider the specific project milestones that matter most to you. These milestones might include the completion of demolition, framing, electrical work, plumbing, and finishing touches. By tying payments to these milestones, you create a clear framework for the project's progress. Additionally, it's advisable to hold a portion of the payment until the project is entirely finished to your satisfaction. This final payment serves as an incentive for the contractor to address any remaining issues promptly. Remember that a fair payment schedule not only safeguards your investment but also ensures that the contractor remains committed to delivering a high-quality outcome.
Evaluating Communication and Customer Service
Effective communication is a cornerstone of a successful remodeling project, and it's not limited to the contractor's ability to explain technical details. It also involves their responsiveness and willingness to listen to your ideas, questions, and concerns. A contractor who values clear communication will not only provide updates on the project's progress but also actively seek your input at critical decision points. They should be readily available to address any unexpected issues that may arise during the renovation. By assessing their communication skills and customer service approach, you can significantly contribute to a more collaborative and less stressful remodeling experience.
Avoiding Common Contractor Scams: Red Flags to Watch For
In the construction industry, vigilance is crucial to avoid falling victim to contractor scams. Beyond the red flags mentioned earlier, it's essential to be cautious of contractors who pressure you into making quick decisions or employing high-pressure sales tactics. Legitimate contractors should provide detailed written estimates and contracts, clearly outlining project specifications, costs, and timelines. Any hesitation or reluctance to provide these documents should raise suspicions. Furthermore, if a contractor insists on full payment upfront or requests cash payments only, exercise extreme caution. Trust your instincts and conduct thorough background checks to verify their credentials, licenses, and previous work history. Taking these precautions can help you steer clear of potential scams and ensure a successful remodeling project.
Comparing Contractors: 5 Key Factors to Consider
When it comes to selecting a contractor, it's essential to compare your options thoroughly. Here are five key factors to consider:
-Experience and Expertise: Assess the contractor's experience in projects similar to yours.
-References and Past Projects: Contact references and inspect past projects to gauge their quality.
-Pricing and Payment Structure: Ensure their pricing aligns with your budget and their payment structure is reasonable.
-Communication and Responsiveness: Evaluate their communication skills and responsiveness to your inquiries.
-Compatibility with Project Vision: Choose a contractor whose style and approach align with your vision.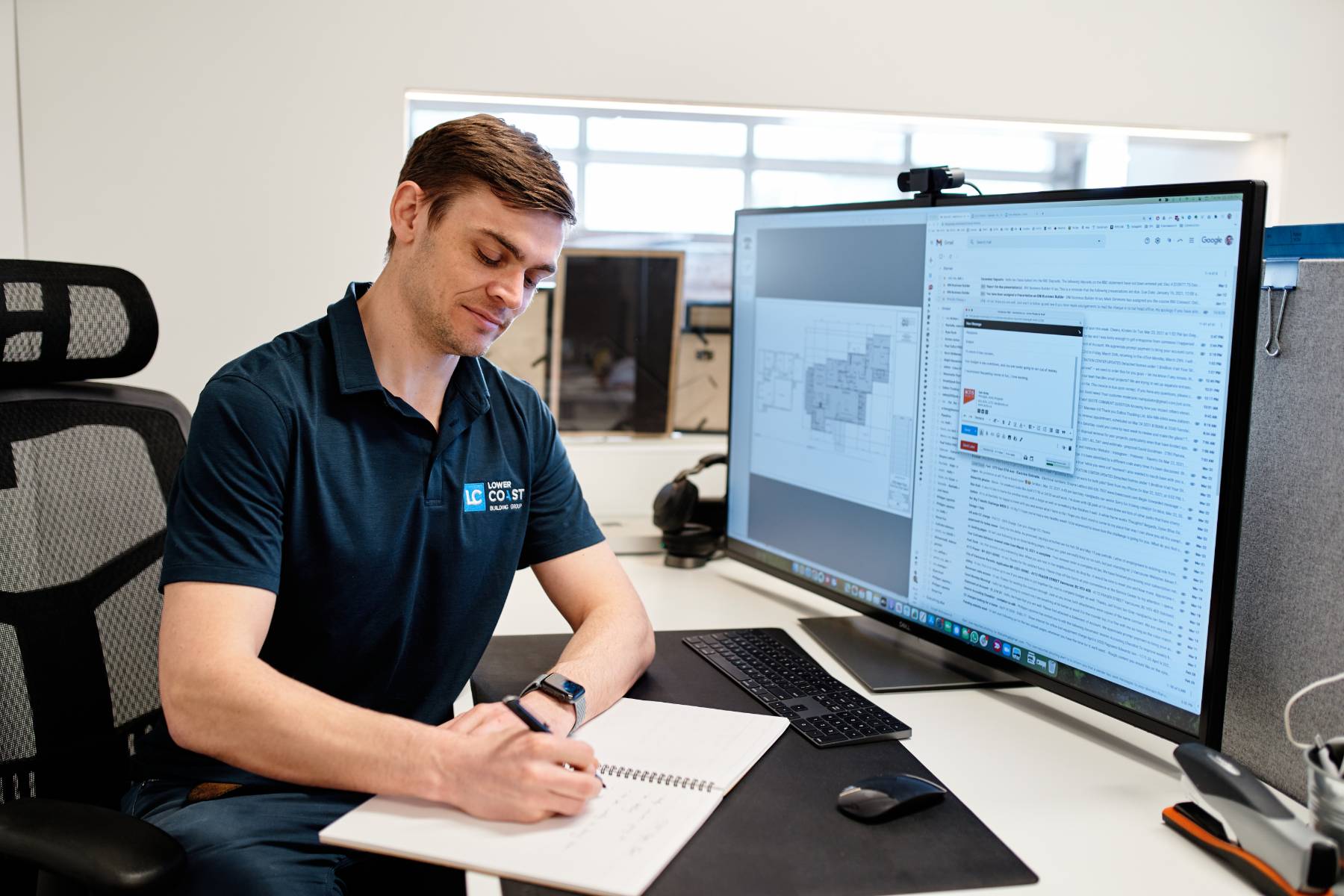 Discover the Ideal Remodeling Partner: Lower Coast Building Group, Your Trusted Quality Contractor
Are you ready to embark on your remodeling journey with a contractor you can trust? Look no further than Lower Coast Building Group. With a proven track record of excellence and a commitment to turning your remodeling dreams into reality, we are your ultimate remodeling partner. And while you're at it, explore our impressive list of successful home renovation projects, including:
to witness the quality and craftsmanship that sets us apart. Don't settle for less when you can have the best – choose Lower Coast Building Group for your remodeling needs. Contact us today to discuss your project, request a quote, and take the first step toward transforming your space.