In the world of home renovation, hiring the right contractor can make or break your remodeling project. Vancouver, with its bustling real estate market and diverse neighborhoods, offers numerous options for homeowners seeking to transform their living spaces. However, finding a quality Vancouver contractor requires careful planning and research. In this comprehensive guide, we'll explore the crucial steps to help you locate the perfect contractor for your remodeling project while optimizing your home's potential.

The Importance of Hiring a Professional Contractor
Before delving into the intricacies of contractor selection, it's imperative to grasp the paramount significance of engaging a professional contractor for your home renovation journey. A seasoned contractor brings an abundance of experience to the table, safeguarding your project's compliance with intricate local building codes and regulations. Furthermore, expertise equips a contractor to adeptly navigate and resolve the unexpected challenges that can inevitably surface during the course of a remodeling endeavor. The peace of mind that comes with entrusting your project to a professional is priceless.
Defining Your Remodeling Project Goals
At the heart of any triumphant remodeling project lies a crystal-clear vision. Initiate your journey by meticulously defining your project goals. Are you envisioning the creation of an inviting open-concept kitchen, the addition of a cozy extra bedroom, or perhaps a comprehensive rejuvenation of your entire abode? These distinct objectives are the foundation upon which your project will flourish. A comprehensive understanding of your remodeling aspirations empowers you to articulate your vision effectively to potential contractors, setting the stage for a harmonious collaboration.
Verify Licensing and Insurance
In your journey towards selecting the perfect contractor, the cornerstone lies in ensuring their credentials are unassailable. It's imperative to confirm that the contractor holds the necessary licensing, a testament to an unwavering commitment to professionalism. Equally vital is the confirmation of adequate insurance coverage, a protective fortress shielding you from potential liability in the unfortunate event of accidents or property damage during the course of the project. In the complex dance of renovation, the armor of licensing and insurance is your shield against unforeseen adversities, ensuring a secure and compliant transformation of your living space.
Interviewing Potential Contractors
Engaging in face-to-face discussions or virtual meetings allows you to gauge communication skills, responsiveness, and overall professionalism. During interviews, consider asking about experience with projects similar to yours. Inquire about the approach to problem-solving and how a contractor handles unexpected challenges. Additionally, discuss the team's size and availability to ensure they can commit the necessary resources to your project.
Reviewing Past Work and Portfolios
Quality contractors take pride in showcasing their previous projects. Request to see their portfolio and ask for references from past clients. This step gives you a firsthand look at their craftsmanship and the opportunity to speak with satisfied customers. As you review the portfolio, pay close attention to projects that align with your vision. Ask for insights into the creative process and how a contractor tailors work to meet specific client needs. This in-depth examination will help you gain confidence in their ability to bring your remodeling project to life.
Requesting Detailed Cost Estimates
A transparent budget is crucial to the success of your remodeling project. Request detailed cost estimates from your chosen contractors, ensuring they include all expenses, labor, materials, and potential contingencies. In addition to the initial estimate, discuss their approach to handling unforeseen costs or changes to the project scope. A reliable contractor will explain the cost breakdown clearly and offer guidance on where you can potentially optimize your budget without compromising quality.

Understanding the Project Timeline
Establishing a realistic project timeline is essential to avoid unnecessary delays. Discuss your expectations with the contractor and ensure they provide a clear schedule for each phase of the renovation. Beyond discussing the timeline, delve into the project management approach. Inquire about the methods for coordinating subcontractors and scheduling conflicts. An organized contractor who can provide a well-structured timeline and contingency plans will give you peace of mind throughout the remodeling process.
Negotiating Terms and Contracts
Negotiating the terms and conditions of your contract is a vital step in safeguarding your remodeling project's success. Your contract should serve as a comprehensive roadmap for the project, detailing project milestones, payment schedules, and warranties. Take the time to carefully review each clause, seeking legal counsel if necessary, to ensure it aligns with your expectations and protects your interests. Don't hesitate to discuss any doubts or seek clarification with your contractor before signing the dotted line.
Communicating Expectations Clearly
Effective communication is the cornerstone of a seamless remodeling experience. Beyond simply maintaining an open line of dialogue with your contractor, it's essential to articulate your expectations explicitly from the outset. Share your design preferences, specific project goals, and any non-negotiable elements with your contractor. Encourage them to do the same, creating a shared vision for the project. This level of clarity fosters not only a productive working relationship but also ensures that the end result aligns with your aspirations.
Monitoring Progress During the Remodel
Remaining actively engaged in the remodeling process is your best defense against unexpected setbacks. Regular site visits go a long way in keeping track of the project's progress. Take the opportunity to discuss any concerns or questions with your contractor, addressing issues as soon as they surface. A proactive approach minimizes the chances of deviations from the project plan and helps maintain momentum, ensuring your remodel stays on the right track.
Final Inspection and Project Completion
As your remodeling project approaches its final stages, it's crucial to conduct a thorough final inspection. Scrutinize every detail to ensure that the work meets not just your standards but also the terms outlined in the contract. This last step is your chance to address any remaining concerns or discrepancies before the contractor concludes the project. By meticulously verifying that the contractor delivers on their promises, you can confidently enjoy the fruits of your renovation efforts, knowing that your vision has been realized to your satisfaction.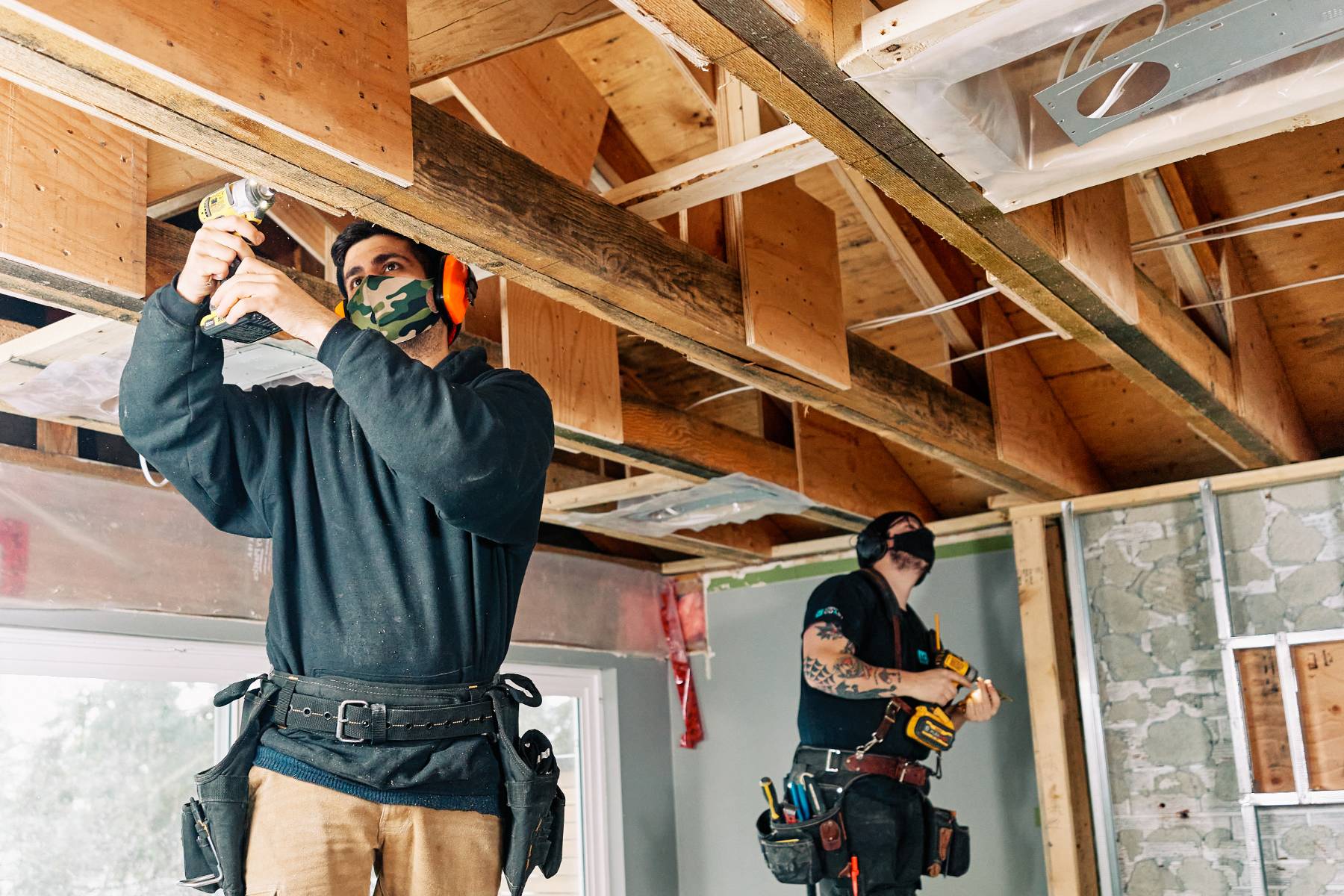 Choose Lower Coast Building Group As Your Quality Vancouver Contractor for Your Remodeling Project
Ready to turn your renovation dreams into reality? Lower Coast Building Group is your trusted partner for all your remodeling needs. With a portfolio featuring stunning projects like:
Don't miss the chance to experience the craftsmanship and expertise that have made these projects stand out. Contact us today to discuss your vision, and let's embark on a journey to create your dream home in Vancouver. Our team is ready to bring your ideas to life, ensuring your project is a resounding success. Your dream home awaits – get started now with Lower Coast Building Group!