When it comes to home design and renovations, the role of a general contractor is often underestimated. Homeowners frequently dive into projects without realizing the importance of having a skilled professional overseeing the process. In this comprehensive guide, we'll explore the various facets of how a general contractor plays a pivotal role in maximizing home design, enhancing home value, and streamlining the renovation process. Let's delve into the significance of collaborating with a general contractor to achieve your dream home.

The Importance of a General Contractor in Home Renovations
Embarking on a home renovation project without a general contractor can be like sailing a ship without a captain. General contractors serve as the project managers, orchestrating every aspect of your renovation, from planning to execution. We bring a wealth of experience, industry knowledge, and a network of skilled tradespeople. With our expertise, we can navigate the complexities of your project, ensuring that everything runs smoothly.
Moreover, general contractors take care of the necessary permits and legal requirements, sparing you the headache of bureaucracy. This professional guidance minimizes the potential pitfalls and keeps your project on track, saving you time and money in the long run.
Enhancing Home Value through Professional General Contractor Services
Your home is not just a place to live; it's an investment. Whether you plan to stay or sell in the future, home value is a crucial aspect of any renovation project. General contractors understand the nuances of adding value to your home through strategic design and quality workmanship. We can help you identify the most cost-effective improvements that yield the highest return on investment.
From choosing the right materials to implementing the latest design trends, a general contractor's expertise can significantly boost your home's value. When it comes time to sell, potential buyers will appreciate the professional touch, which can translate into a higher sale price.
Designing Your Dream Home: Collaborating with a General Contractor
Your dream home is a reflection of your personality, lifestyle, and aspirations. Working with a general contractor ensures that your vision is brought to life in the most efficient and cost-effective way. We act as the bridge between your dreams and reality, offering practical insights on how to achieve your design goals within your budget.
A general contractor will work closely with you to understand your preferences, offering suggestions and recommendations based on our experience. We'll coordinate the architects, interior designers, and subcontractors, ensuring that every detail aligns with your vision.

Maximizing Home Design Efficiency with a Skilled General Contractor
Efficiency in home design is not just about speed; it's about optimizing resources, minimizing waste, and ensuring that every aspect of your project serves a purpose. A skilled general contractor is like a conductor, orchestrating the renovation to maximize efficiency.
We know how to manage timelines, allocate resources, and keep the project on budget. By minimizing downtime and ensuring smooth coordination between various trades, we can help you achieve your design goals without unnecessary delays or cost overruns.
Cost-Effective Home Renovations with General Contractor Expertise
Cost-effectiveness is a critical consideration in any home renovation. While some homeowners attempt a DIY approach to save money, the lack of professional expertise can often lead to costly mistakes. A general contractor, on the other hand, can offer cost-effective solutions without compromising quality.
Our industry knowledge allows us to source materials at the best prices and negotiate favorable deals with subcontractors. We can also identify areas where you can cut costs without sacrificing the overall quality of your project. In the long term, hiring a general contractor can save you money and headaches.
General Contractor's Role in Transforming Home Interiors and Exteriors
Whether you're focused on revamping your home's interiors or giving its exteriors a fresh look, a general contractor is your go-to expert. From interior remodeling to landscaping and outdoor living spaces, they have the skills and knowledge to transform every aspect of your home.
General contractors can advise you on the latest design trends, energy-efficient options, and sustainable materials to enhance both the aesthetics and functionality of your home. Our ability to coordinate various aspects of your project ensures a cohesive and polished outcome.
Streamlining Home Improvement Projects: General Contractor Strategies
Streamlining home improvement projects is a core competency of experienced general contractors. We know how to keep the project moving efficiently, maintain open communication with you, and adapt to unexpected challenges. Our strategies for dealing with issues, such as weather delays, supply chain disruptions, or design modifications, are invaluable.
Moreover, a general contractor has a network of reliable subcontractors who can step in when needed. This flexibility ensures that your project stays on track, even when unexpected issues arise, saving you time and stress.
Choosing the Right General Contractor for Your Home Design Goals
The success of your home renovation project heavily depends on choosing the right general contractor. It's essential to do your due diligence, conduct interviews, and check references. A contractor with a proven track record in projects similar to yours and who understands your vision is essential.
Communication is key, so ensure you have a good rapport with your chosen contractor. Transparency, professionalism, and commitment to your project are all vital indicators of a successful collaboration.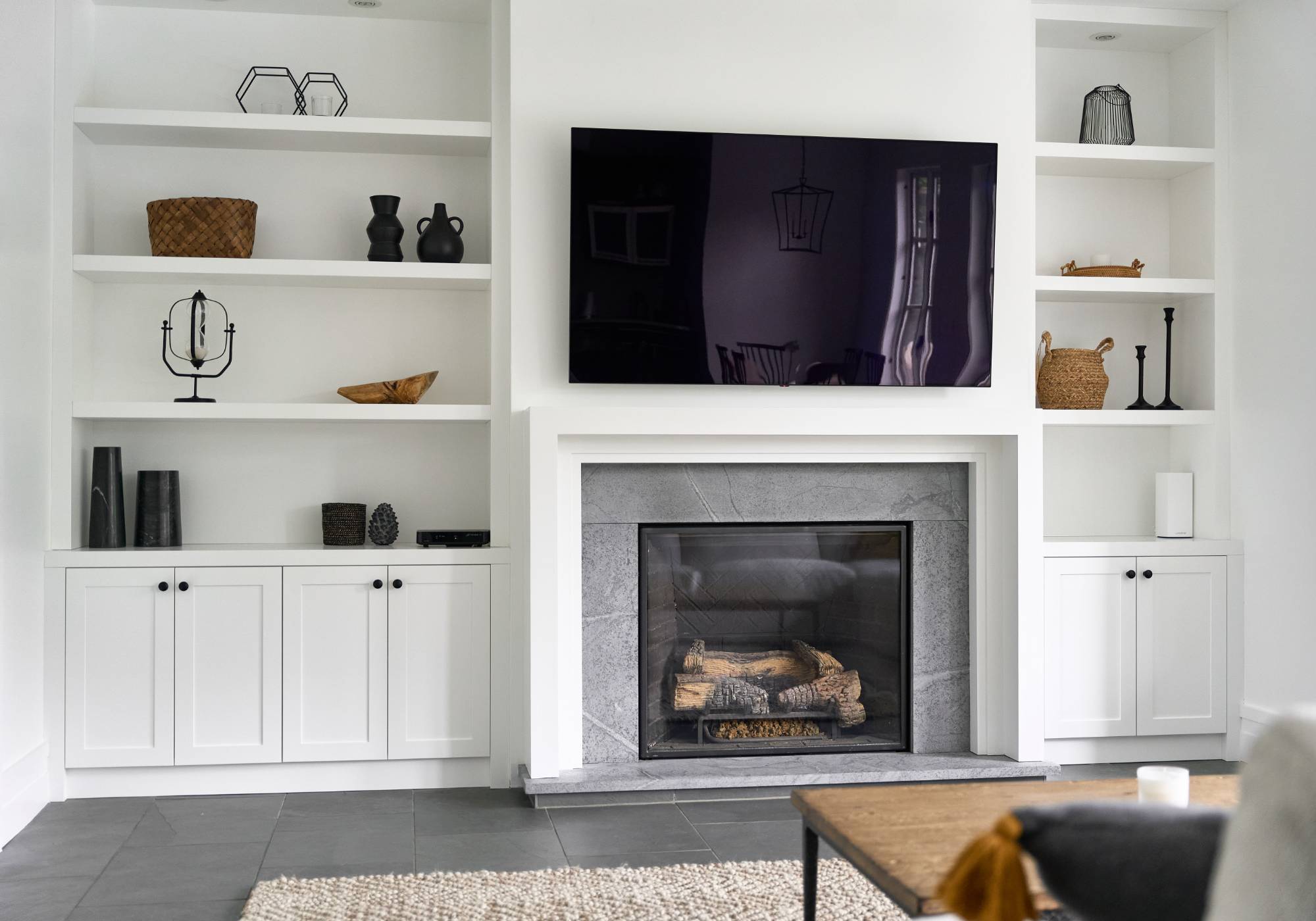 Choose Lower Coast Building Group – Your Trusted General Contractor for Home Renovations and Maximizing Home Value!
Are you ready to transform your house into the home of your dreams while simultaneously increasing its value? Look no further than Lower Coast Building Group, your ultimate partner in all things related to home renovations. Our team of dedicated professionals, specializing in general contracting, is equipped with the knowledge and experience to take your vision and turn it into a reality. Whether you're dreaming of a stunning kitchen remodel, a luxurious bathroom upgrade, or a complete home overhaul, we've got you covered. Our commitment to excellence ensures that every project we undertake not only meets but exceeds your expectations. Here are some of our recent projects:
Vancouver Refresh Renovation
Kitsilano Home Refresh
So, why wait? Boost your home's value, enhance its beauty, and create a space that truly reflects your lifestyle. Ready to embark on this exciting journey? Contact us today, and let's get started on making your home renovation dreams come true!